SERVICES...

Intermediary housekeeping with fresh sheets and towels:
50 euros for a one bedroom apartment
90 euros for a two bedroom apartment
Extra occupancy: 90 euros
Baby cot with sheets: 50 euros
Airport Pick up/Drop off by an English speaking driver :
Berline (1-4 pax): 75 euros
Station Pick up/Drop off by an English speaking driver:
Berline (1-4 pax): 50 euros
90 euros for round trip
Bottle of Bordeaux wine put at the apartment for your arrival: 20 euros
Bottle of Champagne put at the apartment for your arrival: 40 euros
Flowers put at the apartment for your arrival: On request
Nespresso coffee machine with 30 coffee capsules: 45 euros
Babysitting by an english speaking babysitter: 18 euros per hour (minimum 2 hours)

PARTNERS...
PHOTOGRAPHER "You and the City" Shoot :
To capture memories of your stay in Paris, we propose our « You and the City » package. This two-hour shoot puts you in some of the most beautiful locations in the city. We can help you choose anything from the expected grand monuments to the less obvious, more intimate sites like small side streets and cafes that give a strong sense of the essence of Paris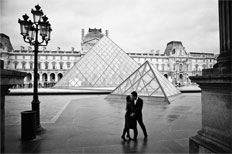 Great photos can come from being wrapped in a culture that is unmistakably different from the one you live in every day. You will understand what we mean when you see photos of yourself draped in uniquely Parisian surroundings. With this Package you will receive a data DVD of all photos with extensive post production, ready to take to your favorite printer.
http://oneandonlyparisphotography.com
PARIS WALKS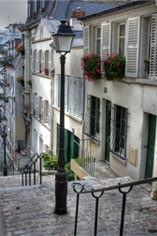 This small company provides daily scheduled walking tours in English, led by a select team of professional guides with many years' experience in Paris. Tours include the famous historic neighbourhoods of Paris: the Marais, the Latin Quarter, Ile de la Cité, Montmartre, and themes: Hemingway's Paris, the French Revolution, Paris during the Occupation. There are also special tours such as the Louvre, the chocolate tasting tour etc...
Tours last about two hours. Price 12 euros.(15-25 euros for special tours) Consult the website for the full monthly programme. The GUIDES are knowledgeable, professional and qualified. They enjoy showing their city to visitors and sharing their expertise and enthusiasm. The tours are most informative but also enjoyable. Paris Walks is highly recommended in all good guide books to Paris.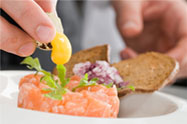 FRENCH CUISINE
Lifestyle Vacations France is the leader in culinary vacation experiences to France. We offer authentic hands-on cooking and pastry classes in Paris and Versailles, designed for individuals and small groups limited to 6 participants. Classes are taught in English. Corinne, creator of Lifestyle Vacations, personally escorts ultimate gourmet walking tours for 1 to 4 participants celebrating the French food and wines with connections to top-ranked gourmet stores and artisans in the City of Light.
Full-day excursions by private car to Champagne, Normandy and Loire Valley are offered upon request. It highlights the French "art de vivre" combined with the traditions and history of each region.
http://www.vacationsandlifestyle.com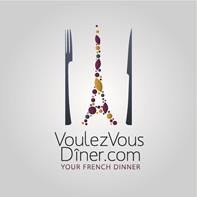 FRENCH GOURMET DINNER
VoulezVousDîner, a unique experience over a dinner. Offers the possibility for visitors from other countries to meet French people, hosts specially selected and happy to welcome them into their homes around a typical French gourmet dinner in order to share and exchange their culture and language.
Thanks to VoulezVousDîner unique reservation system, the hosts and their guests will be able to share common interests (hobbies, sports, interests, trips, professional activities...).

http://www.facebook.com/voulezvousdiner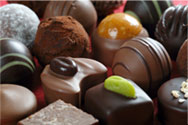 CHOCOLATE TOUR
Take a behind-the-scene look at the world of chocolate in Paris and receive advice from professionals on how to select and taste chocolate! During a two hours typical Chocolate Tour, you'll be able to meet with high-end chocolate makers in their own shop, discover everything about chocolate - its origins, history and geography - and experience a tasting guided by tasting cards.